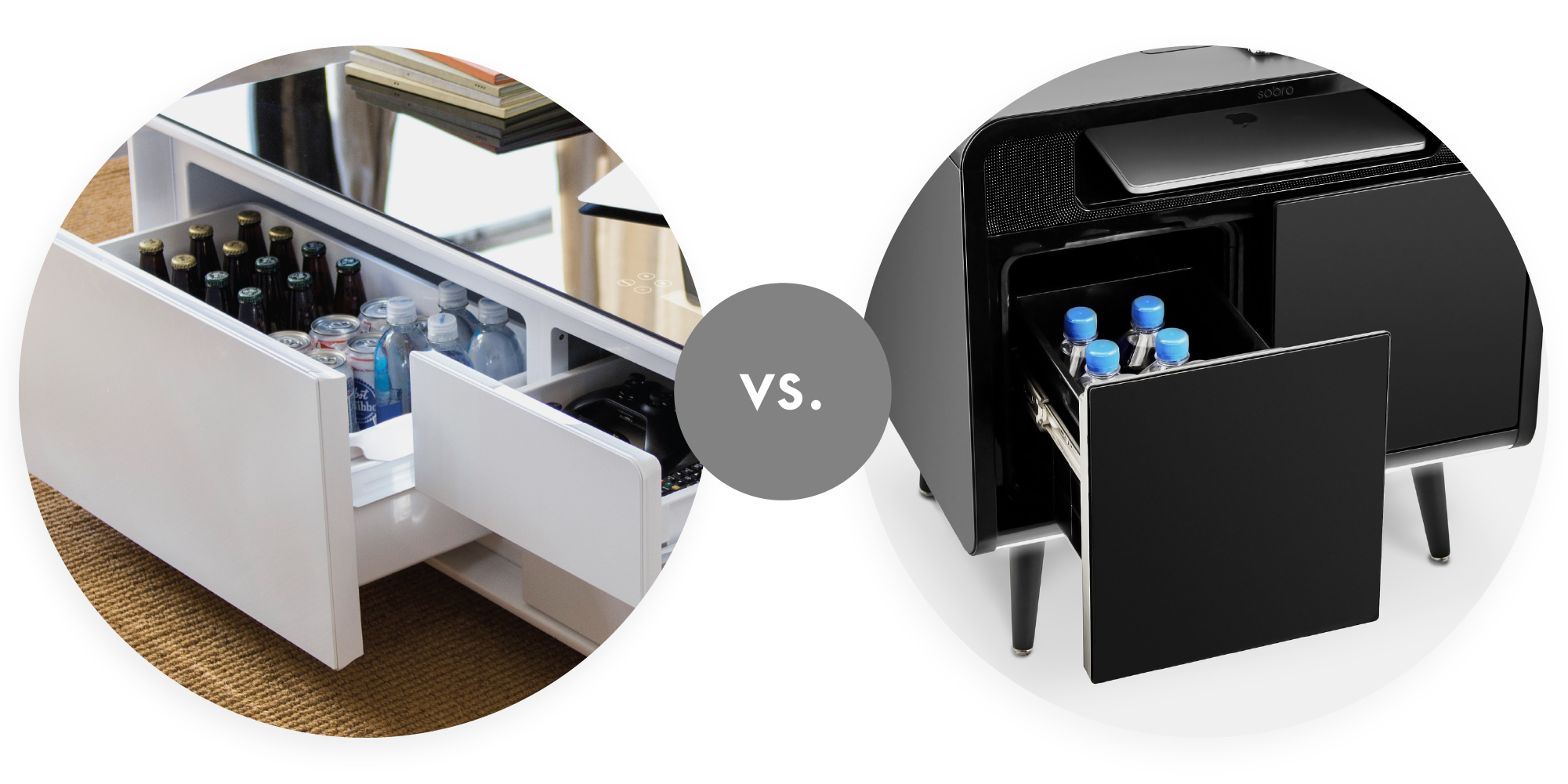 Refrigerator
SOBRO COFFEE TABLE
The refrigerator Drawer of the Sobro Coffee Table is a fully
functional refrigerator that uses a coolant to hold your food
and beverages at a precise temperature of your choosing.
Set the temperature from 37ºF to 54ºF using the
touch-sensitive interface and you're good to go!
---
Cooler Drawer
SOBRO SIDE TABLE
The Thermoelectric Cooler Drawer is perfect for chilling beverages
and non-perishable items. Thermoelectric Cooling holds
temperatures at approximately 20ºF below room temperature.
This provides a refreshing cool beverage when you need it, but is
NOT recommended for food or other perishable goods.
---